Welcome to our 'Over 40 Fitness Community'
Our Over 40 Fitness Community is Located in Southern California, around the San Diego and La Mesa areas.  This page will showcase some of our member's video testimonials, pictures from workout sessions, and group videos showcasing what we do.  This awesome group of people are aged from 40 – 75 with mixed fitness levels and abilities.  No matter where they come from, all of them want longevity and health.  Join them for a fitness bootcamp class and be part of our growing fitness community.  To register for a class complete the following formO
More videos coming soon please check back periodically.  Also join us on our social media pages.  Links are below.
Join our over 40 fitness community today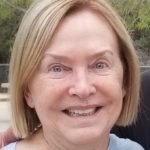 Great overall workout. Sessions are always different, accommodates various levels of fitness, great location. Highly recommend!! Almost 14 yrs attending.
Selma Torres
Retired
One of the best outdoor boot camp style workouts, bar none! I have been going to Bryan for the past 8 years. I have more energy, feel fit, and have more energy. The workout is all planned for me so I don't have to decide on what to do when I arrive. For those who want to see results in the long run, come join us for the awesome outdoor workout.
Tai Nguyen
Project Manager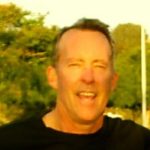 I just turned 67 years old and I've been working with Bryan's CV HIIT Boot Camp three times/week for close to 8 years. My physical and mental states have been the best ever and this form of exercise is the most beneficial for me. Gym life, up to this option, just became boring, repetitive and stuffy. An open park setting, outdoors, fresh air, good people of different ages and a variety of exercises & equipment keep me coming back! Try it, you just might like it!
Jeff Gearhart
Risk kManagement Consultant & Strategist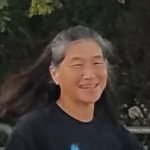 Awesome class. Every workout is different and challenging! Best of all, the class is outdoors. Bryan utilizes the space and facilities to complement their equipment (trx, bands, medicine balls, ropes, etc) making each class fun. If you want to sweat, get stronger, get help losing weight, hang out with really nice people, this is the workout for you!
Pauline Lee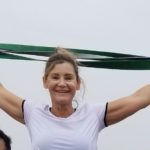 I've been a long time client (13+) years with Bryan's group and definitely the best workouts I've done! Being outdoors and mot having to deal with the gyms/etc. fits my lifestyle. Workouts are fun, challenging, and I always feel strong afterwards. 🙌
Janis Purcel
Office Manager
I've been attending Bryan's class for two years now and have seen a steady improvement in my strength. It's not an easy class, but he is good at offering modifications for beginners and if you stick it out you will see results. Some days we're only using our own body weight and other days we're having to carry medicine balls everywhere.
The class has a wide range of ages and is inclusive for all ability levels!
Rachel Warren
Project Manager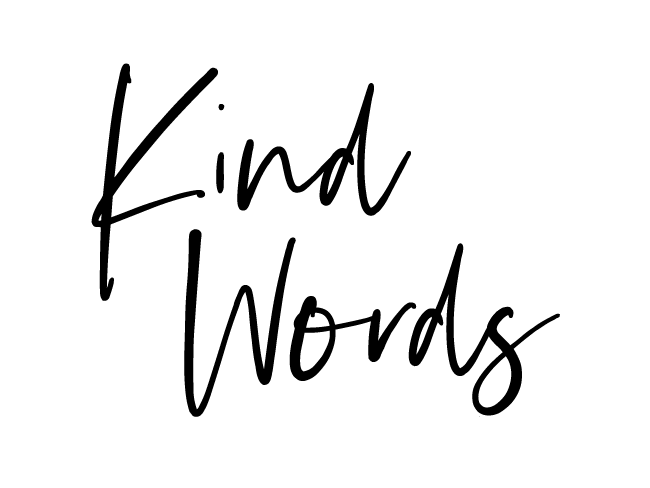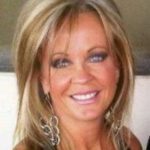 Bryan puts on the best workout I've ever experienced. Bryan is extremely knowledgeable, and always designs challenging, motivating, results-based workouts. This is highly effective endurance and strength training, and I absolutely love participating in the fresh-air outdoor classes with fantastic views along Mission Bay.
Jan Peterson
Health Coach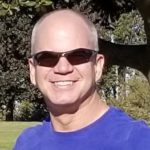 Longtime client—always different, always challenging... Bryan is committed to his clients, reliable about always showing up, and accommodative to all levels of ability to age 80!
Russ Emmons
CPA - IRS Enrolled Agent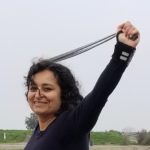 I have been working out with Bryan now for more than two years. The classes use a mix of cardio, body weight and equipment and is suitable for all fitness and age levels. I love it that we have a class available every morning through the week and all the people taking the class and the instructors are friendly and fun!
Meena Kaul

Bryan's classes are the way to achieve optimal health and fitness! From the challenging and motivational training routines and exercises, unparalleled motivation, optimistic guidance, and the excellence and professionalism, will help you achieve your goals! Bryan will put you through the challenge with every workout, and every workout will be different. With a shoulder chronic injury, my training was modified to safely enjoy a challenging workout without causing further injury! Simply awesome and best way to improve stamina and health !
Jose Hernandez
Retired NAVY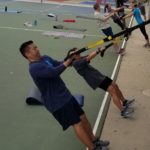 Boot camp is fun, painful and rewarding all at the same time. Bryan is a great trainer and the group doing the workouts are friendly and motivating. Totally worth it!! Try it, what do you have to lose?
Mas Matsuda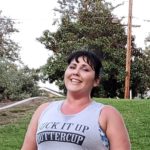 Bryan is a great trainer. I love the workouts, always different, always fun and always challenging Great for all different fitness levels.
Bonnie Parker
Teacher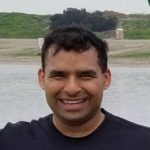 Wired Fitness has been a life changer for me. I was in my mid 30s and I was well on my way down the slippery slope of health issues like obesity, back pain, high blood pressure, and depression. There I was, a new dad. I was already at the verge of accepting that the remainder of my life would be full of health issues and not having enough energy to even play with my kid.
My wife found Wired Fitness through Groupon and was planning on taking some introductory classes. However, due to a change in her work schedule, she was unable to attend and she made me go in her place. I found the courage to show up to Bryan's 6am Carmel Valley class on a Friday in May 2013. It was the most challenging workout I had ever done up until that point in my life. I was barely able to drive home after the class and spent the rest of the day recovering in my bed. It took me the entire weekend to recover to the point where I could walk again and finally recovered enough to make it back for my second class a whole week later.
I must admit that the first month was the hardest but I have been unable to stop ever since. Over time, all my health issues have disappeared and I am glad to report that I can keep up with my now 8 year old without any problems. I now ride my bike everywhere instead of driving short distances and live a lifestyle that I could not have even imagined a few years ago. I wish I had made this change a lot sooner.
Although the classes are challenging, I find the people to be helpful and encouraging. It took me a little while to get to this point but I really enjoy the positive competitiveness that the group brings to each class.
Arjan D
Systems Consultant